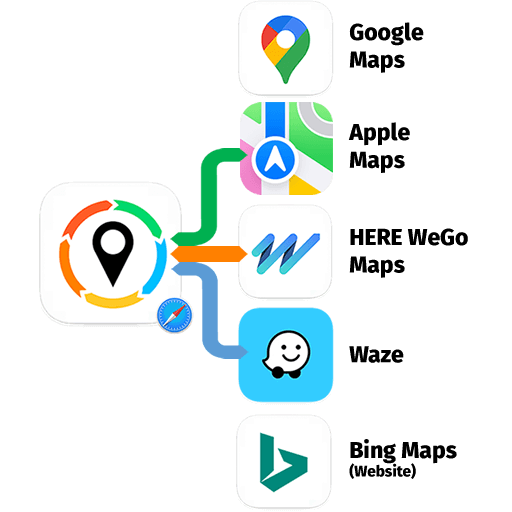 MAP REDIRECT
Safari Extension to replace map links to be opened with the map app of your choice

Apple Maps

Google Maps

HERE WeGo Maps

Bing Maps
(Website)

Instructions how to use?
You can enable Map Redirect with the following steps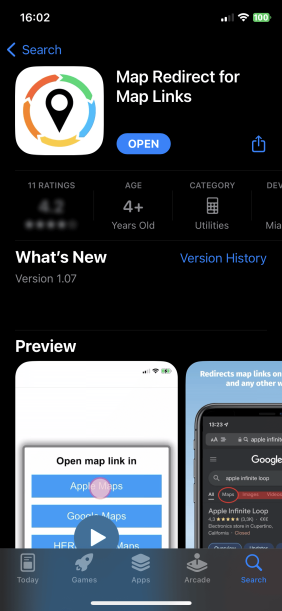 1. Download Map Redirect from the App Store
2. Go to Settings -> Safari -> Extensions. Enable Map Redirect as Safari Extension
3. Open Safari. Search for location. For example, type London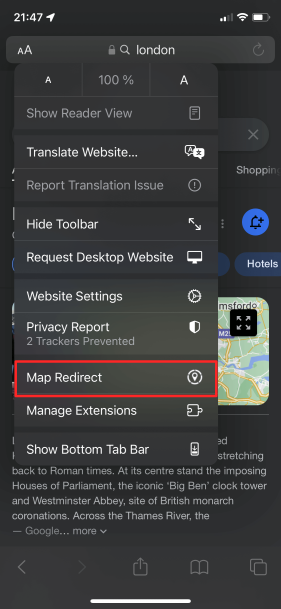 4. Click on Context menu (the symbol "aA"). Click on Map Redirect to give it access to the webpage you are visiting.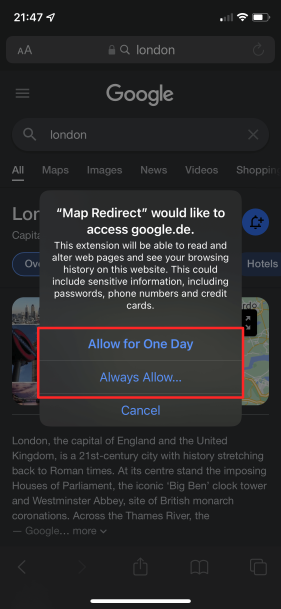 5. The extension needs to read and alter the web page to change the map links. If asked for access, you may select to allow it for one day or to always allow.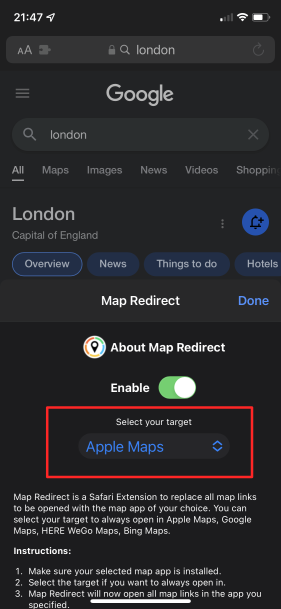 6. In the Map Redirect popup, you can select your target.
For example: select Apple Maps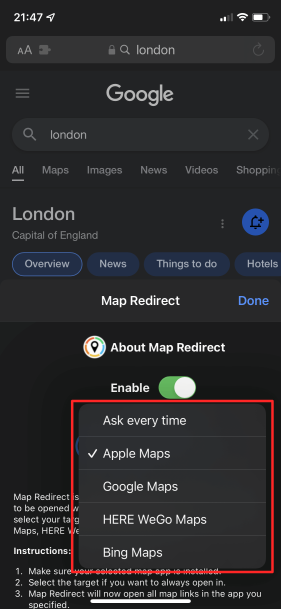 7. Map Redirect will now scan the webpage for map links and convert them to be opened in Apple Maps.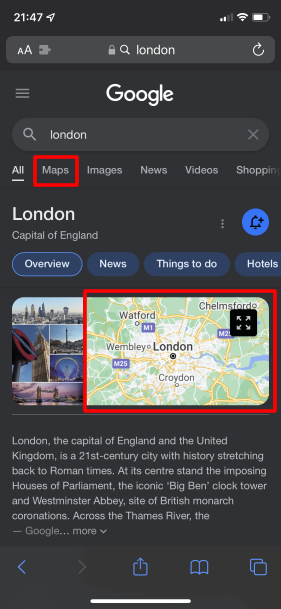 8. Click on any map link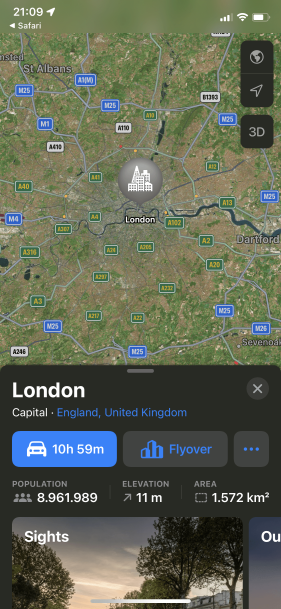 9. Map Redirect will now take you to London in Apple Maps
Note
Map Redirect requires access to the web page that you are visiting so that it can read and alter map links that it finds. For that, the extension will ask to get permission to read and alter the web page. As with other Safari extensions from Apple, it will also get access to your browsing history. The browsing history is never read for the functionality of this extension. Only the current visited web page is read and map links altered.
Map links can appear in various forms with different parameters. Map Redirect tries to detect and convert them as much as possible to your desired target. It may happen that some links to not work as expected.
In case Map Redirect does not work on a specific webpage, please contact us and let us know the URL to check and fix it. Thank you for contributing.